What is Unified Communications and latest trends of it?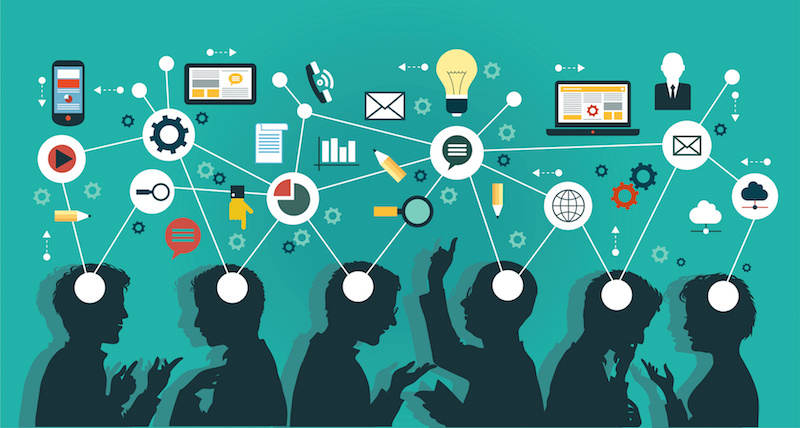 In earlier days of doing business, communications were comprised of very few technologies. Like traditional phone systems, fax, e-mails, letters, etc. Although they were best at some time in history, it lacked integration. Because of this, such different technologies were not optimized for efficiency- both technically and economically. However, even with the advent of communication technology like video conferencing, instant messaging, multimedia desktop applications, third party software, LAN, etc. efficiency was still not at peak. This is when the idea of Unified Communications popped in or made its way. Unified Collaboration, Flexibility, and Scalability are the key offerings of Unified Communication. And of course increased efficiency and productivity.
What is Unified Communications?
Presence is what Unified communications targets. Presence in terms of business communications refers to a showing of a business personnel or employee that where they are and how they can be contacted. For example, if any employee is not at his/her computer, then the only way he/she can be contacted is by calling him/her or via instant messenger. But then, it consumes your time to use other devices in order to call that employee/personnel and wait for him to proceed. Imagine if communication technologies are integrated, like PC-to-phone calling, then how easy it becomes. This is unified communications i.e. unification of various digital and multimedia communication technologies in a device or entity or access. Unified Communications is a new technical architecture to integrated various communication tools. Here, still, we have not talked about content/documents transfer, video conferencing, and surveillance systems.
But the distinct thing that defines unified communications is that it smoothly connects IP Telephony and many computers related & multi media oriented communication technologies. Unified Communications has become so advanced that they had integrated mobile phones along with desktops, too. So, in nutshell, Unified Communications integrate both synchronous and asynchronous communication tools and technologies.
Components of Unified Communications
As said earlier that still, we have not talked about content/documents transfer, video conferencing, and surveillance in Unified Communications, let us have a look at this aspect which the most desired by businesses.
Earlier, Voice was considered most important part of the business communication. But, with time, when businesses realized that, for example, initiating a deal with a new client by receiving or sending of a quotation via email or fax was lengthy and cumbersome. Also, as voice communication and travel expenses are expensive, carrying out a meet over video conferencing for briefing a product was expensive, too, along with rigidness of conducting meets at conferencing room only. The worst was that files transfer and flexibility to conduct meeting was out of the picture. This is where Unified Communications easiest out all the aspects. By unifying multi media applications like for file transfers and being wireless, business communication becomes most easy and affordable.
Here is the list of components:
Unified messaging and multimedia services like voice communication, voice mail, email, fax, etc.
Multimedia elements like pictures, animations, video etc.
Real-time communications like both audio as well as video conferencing, call screening, instant messaging, etc.
Information delivery like web data and online services.
Transactions (online, enterprise applications, online banking, etc.)
Benefits of Unified Communications
Business personnel or employees can remain in touch (real-time) via soft-phones or wireless IP handsets. Office or home does not matter here.
Efficiency and Productivity remain same for work from home scenarios as no delays due to geographical distance.
Latest Trends in Unified Communications
Individual webcams.
Enterprise conference rooms equipped with speaker phones, a shared display system, and a shared camera system
Remote employees working from their own mobile devices like tablets and smart phones.
Unified Messaging with click-to-talk, click-to-chat, and click-to-video functionality.
Integration of third-party software and project management systems. Also, contact center technologies like automated call distribution (ACD) and interactive voice response (IVR systems.
Integration of Video Surveillance Systems.
Cohesive Technologies excels in providing products and solutions for Unified Communications. Know more at www.cohtechnologies.com and products at www.telephonykart.com.